Moosecamp Clown Photos 2002 Week 2
Just of few of my newest friends!
These are just a few of this year's 2002 instructors at Moosecamp. See more on next page.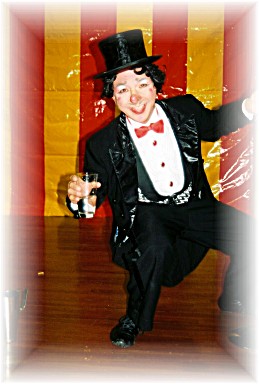 A Friend in a low place......Jose Rivera, Mime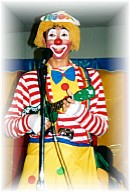 Strum Strum Strum....Buttons is not hum drum!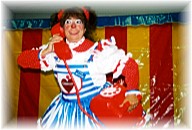 Night Time Calls to Princess Land by COAI Prez Cherri Oates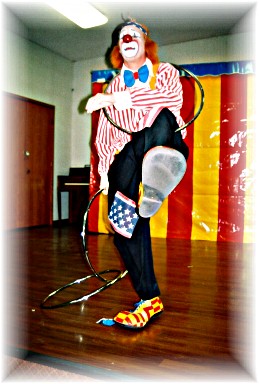 Chucko gets all wrapped up in his work!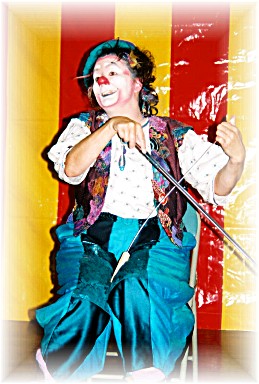 She saw a saw and played along....Karen Bell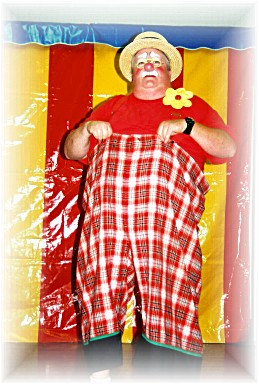 Doctor, Doctor give me the news.........Doc Geezer aka Joe Barney