MOOSEBURGER CLOWN CAMP 2002 PHOTOS
Great friends sharing valuable training and friendship!
Browse through the following prints.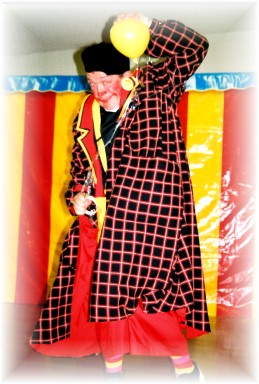 Roly Bain tied up in tape for Christ!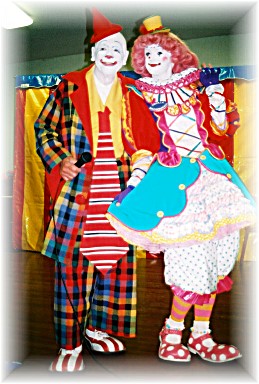 Master Clown Frosty Little and Moosecamp Founder Pricilla Mooseburger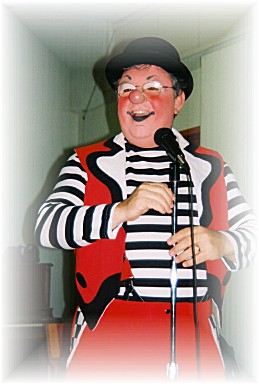 Dave Mitchell as childlike Mr. Magish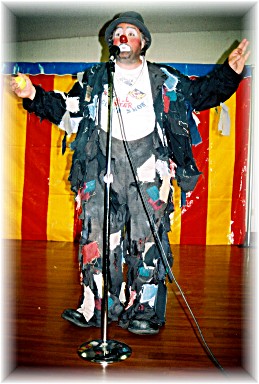 Rex Nolen as "Junior" in his finest attire or was it run over by a tire?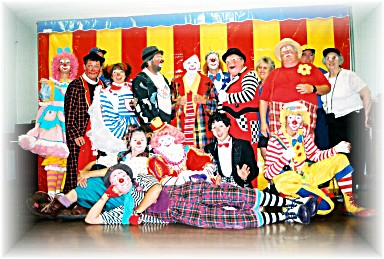 Miss Pockets far left and Marty and Wayne Scott far right with Dale on floor!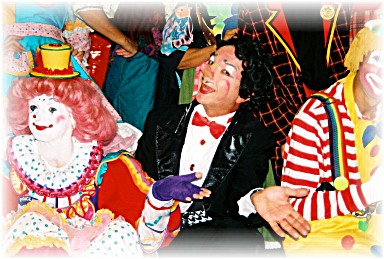 Pricilla, Jose, and Buttons